PROCESSING

Macro Sizing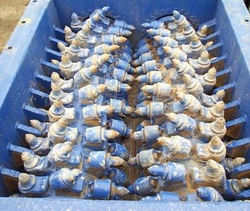 We operate a wide fleet of crushing and screening equipment, capable of sizing an even wider variety of materials. "Macro" sizing (product sizes ranging from 2' to 1/4") equipment includes the following:
Jaw Crushers
Cone Crushers
Roll Crushers

Hammer Mills
Stationary Screeners
Mechanical Screeners
Riddles
Grizzlies
---
Fine Sizing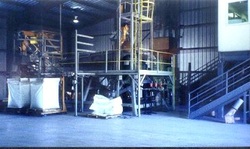 Our fine sizing capabilities (product sizes ranging from 1/4" to 100 mesh) can be paired with our macro sizing so that we can handle almost any feedstock size. Our "fine sizing" equipment includes:
Ball Mills
Rod Mills
Cage Mills
Vibratory and Mechanical Screeners
---
Micro Sizing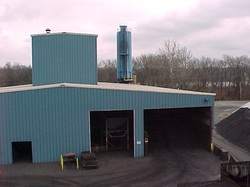 We consider "Micro Sizing" to be products that are, as a rule, too small to be sized using mechanical separation. Typically this will be products with a top particle size smaller than 100 mesh. Our primary micro sizing systems consist of Raymond Mills or air classified hammer mills. We routinely size products to 200 mesh or 325 mesh, and have had successes with even smaller sizes. Our micro sizing experience extends into various minerals, sands, ores, and coal and carbon products.
---
Specialty Sizing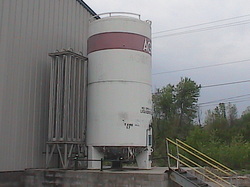 From time to time we will handle materials that have special requirements during the sizing process. Examples are flammable materials, materials that oxidize quickly, or materials that have specific requirements regarding particle weight, morphology, fines generation, or average particle size.

To facilitate these needs, we routinely blanket products with Nitrogen or Argon inerted atmospheres, we add hand-picking steps to the sizing process, or we work with our customers to develop new or modified crushing techniques.
---
Drying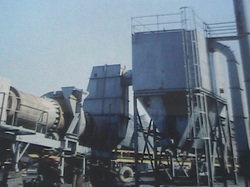 We operate both directly and indirectly heated rotary kiln dryers, capable of efficiently driving moisture off of materials with as much as 60% water weight. We have successfully dried materials as diverse as coal, coke, ferro-alloys, fume, aggregate, sand, and various minerals and ores.

In certain circumstances, we have also dried materials using solar energy, convection, fluidized bed dryers, and some cases performed simultaneous drying and milling solutions.
---
Agglomerating and Briquetting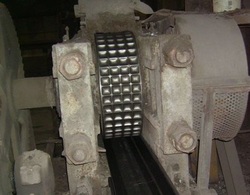 With more than 3 decades of briquetting, agglomerating, pelletizing, and extruding experience, we work with our customers to best determine material blends, appropriate binders, and optimum processes to meet their agglomeration needs.

In the past, we have created briquettes of both raw materials and by-products for the plastic, alloy, steel, aluminum, energy, and agriculture industries.
---
Blending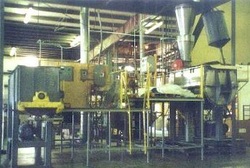 Our blending capabilities extend from processes as simple as manually blending materials on a batch basis, through utilizing pug mills or ribbon blenders, and into the realm of creating sophisticated "continuous run" blends of materials utilizing a series of blending hoppers with finitely adjustable volumetric feeders, all tied together by PLC.
---
Packaging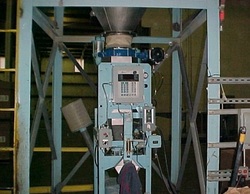 We routinely package various products for our customers. Our packaging capabilities include filling FIBCs, open top or spout top small and multiwall bags, buckets, gaylords, totes, and drums.

For each product and project, we are more than happy to provide packaging on cost pass-through basis, or utilize customer provided packaging, depending on customer requirements.
---
TRANSPORTATION AND LOGISTICS

Trucking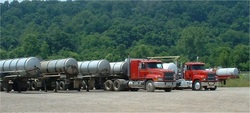 Our Truck fleet includes van, dump, pneumatic, regular and food-grade tankers, and flatbeds. We make on-time delivery in four states daily.

We recently entered into a partnership with another large over-the-road truck line. This arrangement means that MIE still offers the same great personal service and attention to detail, but with the added benefit of a considerably larger fleet, and increased capacity.
---
Stevedoring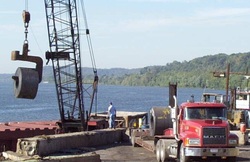 We operate multiple intermodal river terminals with versatile commodity capabilities in prime locations along the Ohio river and her tributaries; many with on site processing and storage.

Additionally, we operate five Barge Cranes with up to 200 ton lifting capacity and buckets up to 6 yards, which can load and unload at your site. We currently perform third-party stevedoring services for multiple customers at their facilities. Our barge cranes travel to remote locations to perform rip-rap, construction, and dredging jobs.

Our team will work with you to provide the communication and efficiency that ensure any "on-site" operation is performed seamlessly.
---
Warehousing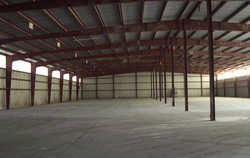 With almost 1,000,000 square feet of secured warehousing space, odds are we have a building that is right for your application. Our facilities range from 45,000 square foot clear span steel structures to 5,000 square foot truck maintenance garages.

We also have our own construction company which can build to suit your needs at one of our industrial parks.


---
Third Party Logistics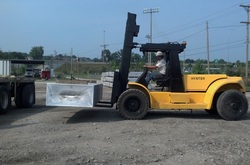 Using the contacts, contracts, and relationships that we have developed over 50 years in the transportation industry, we can put together an entire intermodal traffic package from origin to end user, including adding value.

We specialize in "problem" moves.


---